« Bander Beyla: Successful Solar Cooking in Somalia
GreenJoyment
|
Solar Cooking and Solar Cookers
Green Power Science: Pasta Cooked through a Fresnel Lens »
Posted by Jonathan
Bander Bayla was the first village in Somalia to be helped after the tsunami with solar cookers. Stoves were distributed to over 950 people. See pictures of this beautiful, remote, tsunami affected village.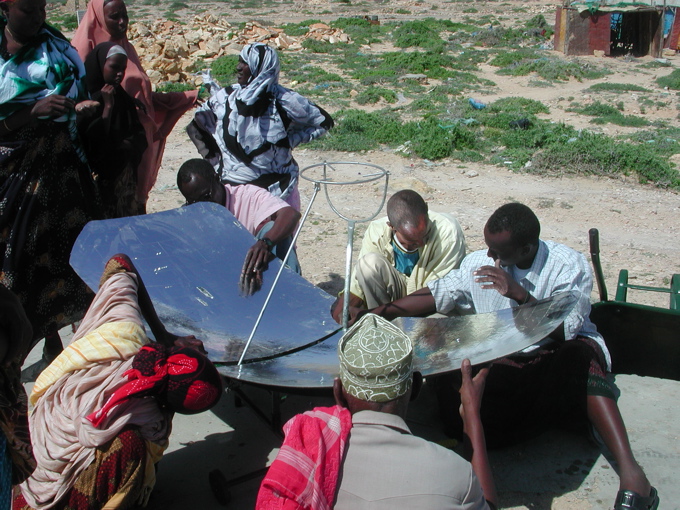 Bander Beyla is an old, well-established but small and isolated fishing town on the Indian Ocean about 200 km south from the tip of the Horn of Africa. In December 2004, part of the town was destroyed by the tsunami.
Driving over dirt tracks to reach the coast, after many kilometers of flat dry land, a breathtaking view of a small bay, a town and a beach with white breakers suddenly opens up below. This is Bander Beyla, wedged between sculpted brown hills and the turquoise blue Indian Ocean with white breakers crashing onto silver sand beaches.
Sun Fire Cooking in partnership with Horn Relief and funded by the United Nations is distributing 950 solar cookers to this tsunami-affected town. Bander Beyla is credited with being the first solar cooking village in the world and has been a model for a forward for many places where sun is plentiful, but where people curently rely on charcoal and wood for daily cooking.
To read more about this project, visit http://www.tucacas.info/sunfirecooking/benderbaylasolar/index.htm